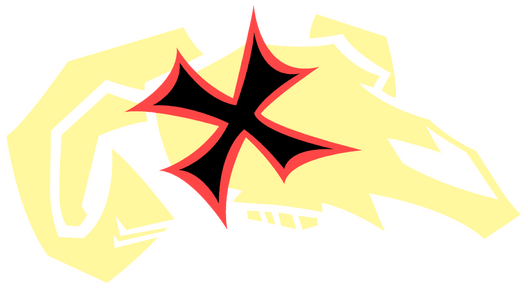 al colorgoat
---
Character and comic artist from Ohio, USA.
Likes cute stuff, edgy stuff, and girls.
CHARACTER ART
---
COMMISSIONS/ARTFIGHT
---
FANART
---
MISC ART/DESIGN
---
CW: blood and body horror
---
---
Should I Be Afraid? (2021, ongoing)
In a modern world where demonic threats run rampant, citizens--like the staff at Painted Rose Tattoo and Piercing--are left to fend for themselves.
---
commission info (currently closed)
| + | FLAT COLOR | SHADED |
| --- | --- | --- |
| BUST | $40 | $55 |
| WAIST-UP | $60 | $75 |
| FULL-BODY | $80 | $95 |
Prices are in USD, examples in my portfolio! Prices may change depending on design detail, number of characters, backgrounds, etc. I hold the right to turn down any commissions.Payment is through Paypal and upfront. Will provide sketches and a final WIP to ensure the piece is done correctly.Commissions/rates are for personal use only. If you're interested for work intended for commercial use, contact me.Finished pieces will be posted on social media and in my portfolio, BUT please let me know if you'd like to keep it private instead!WILL DO: blood/body horror, furry, suggestive
WON'T DO: nsfw, mech, feralI am aware that some of these terms aren't specific, so if you're not sure about anything, please ask!